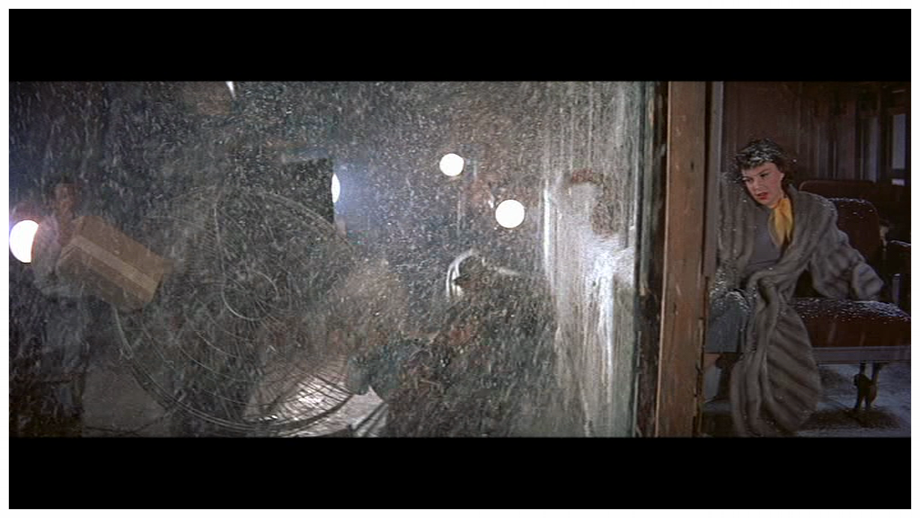 A Star Is Born (George Cukor, USA 1954)
"Esther Blodgett (Judy Garland) is to wave a melancholy goodbye from a mock-up train window. [...]Whereas the first take is clearly designed to be memorable, the next take has a startling irresistibility. In comparison to the former's poetic exterior shot of a frozen train window, enhanced by a glimpse of the troubled star's sorrowful face [...], this frame is highly cluttered and yet almost mundane [...] Next to the unglamorous inner workings of the studio system that take up more than half the frame, I am always struck by Judy Garland's discombobulated body, estranged from her own hand waving goodbye by the frame of the mock-up train. I can never quite explain its emotional potency, but I am always startled by the unexpected pleasure of this excessive moment." 
Rashna Wadia Richards (2012): Cinematic Flashes. Cinephilia and Classical Hollywood. Bloomington, S. 1f.